Today we finished the annual TCMS 3 on 3 March Madness Basketball Tournament. The Fortniters finished as champions, and The Girls finished as runners up. Great job to all 12 teams who competed this year!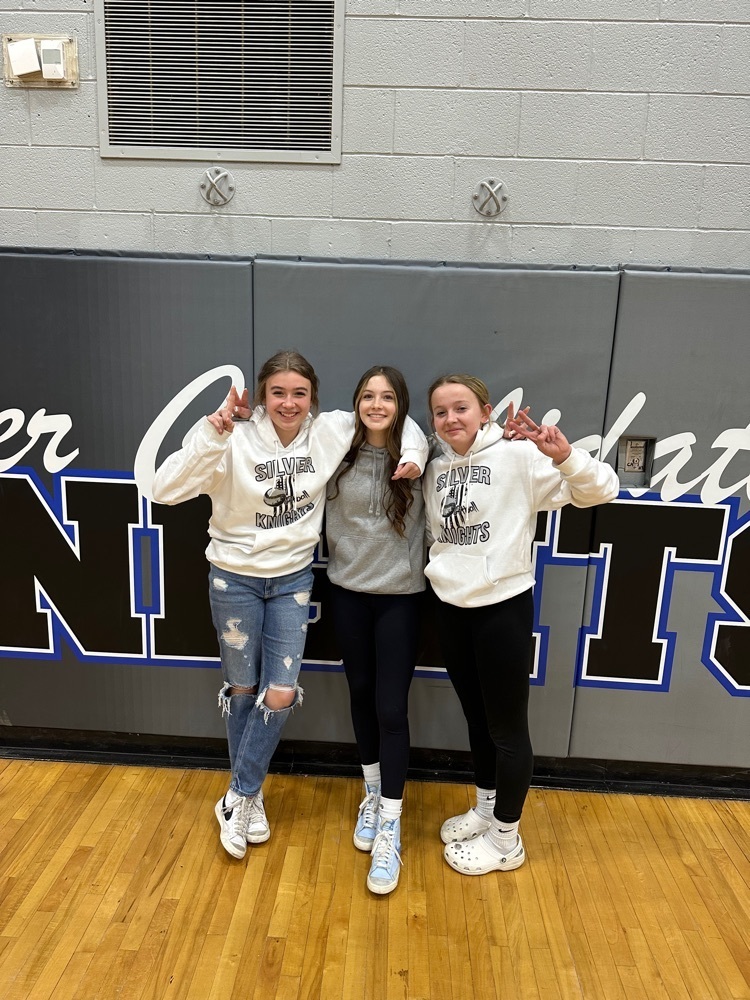 Today, 8th grade students at TCMS participated in Mad City Money - an interactive real-life budgeting simulation. Thank you to the West Virginia Central Credit Union in Parkersburg for coming and putting our students through this learning experience. Also, thank you to the TCS board office staff, teachers, and the community members who volunteered to help out!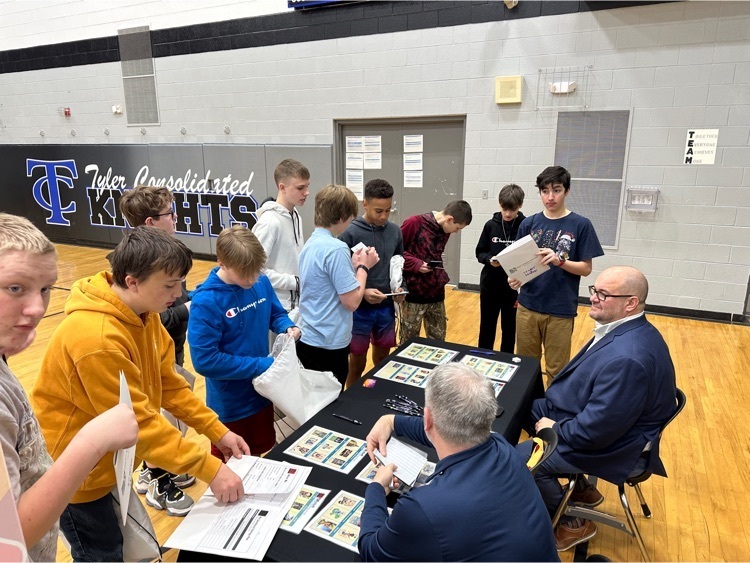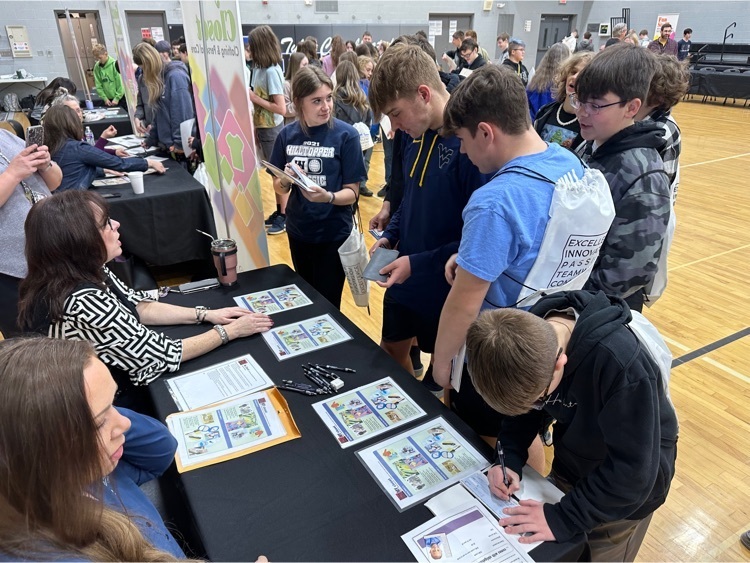 Updated March Madness Math bracket. Congrats to the math classes who have advanced to the quarter finals! Good luck this week.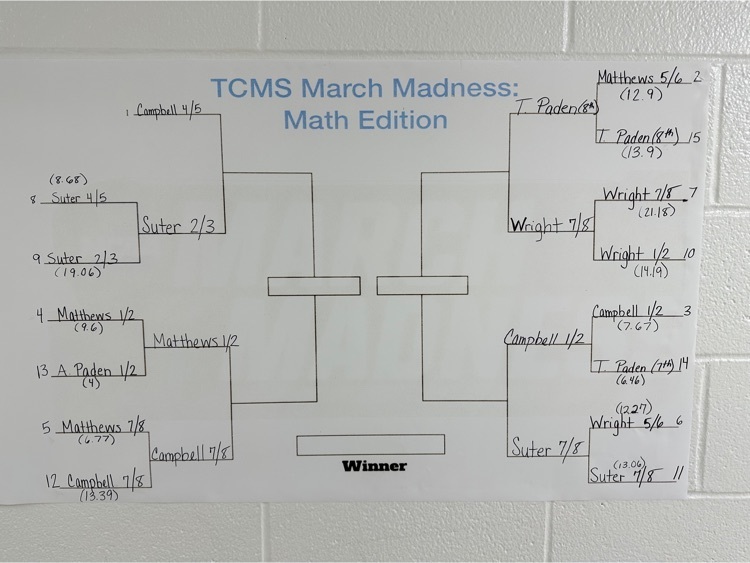 After school tutoring information for this week: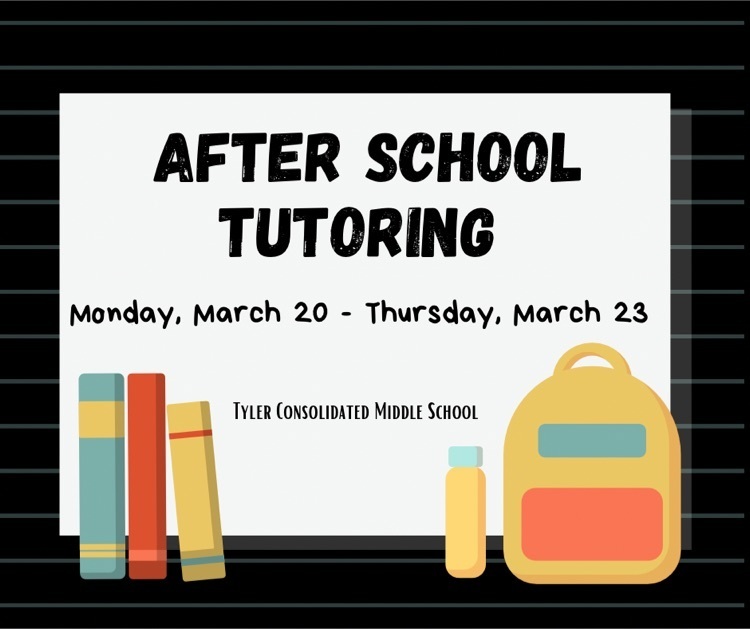 After school tutoring information for this week: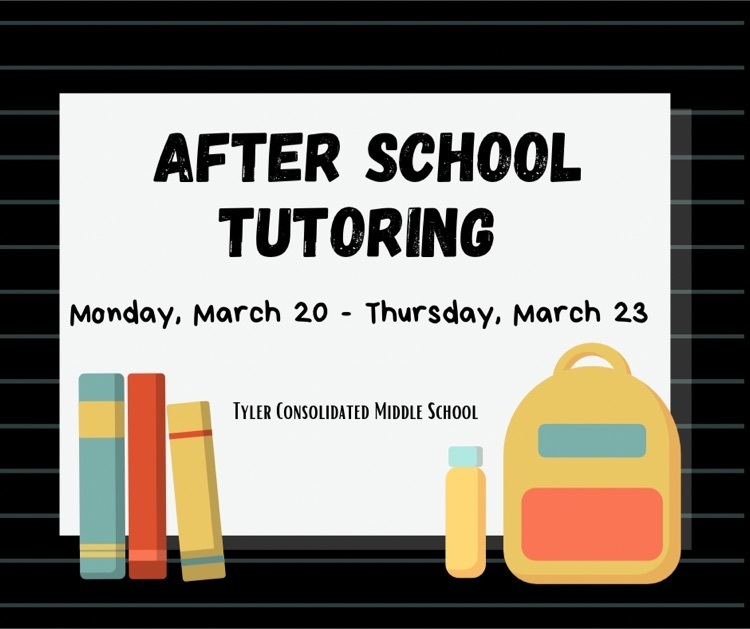 There will be information sent home with report cards for students entering 7th and 12th grades in August 2023. The forms that are being sent home will need to be completed and returned before or on the first day of the 2023 school year to meet state health requirements. The Wetzel-Tyler Health Dept. will be at the school on April 20th from 2-6 pm to administer the vaccines that are required for school entry for these grades. If you want your student to have these done at the school that day, or during the parent teacher conference hours they will need the consent form they sent home completed and returned to the school by April 1st to schedule for that date. Please call the school nurses if you have any questions.
Congratulations to our Knights of the Round Table Students of the Month for February!
Good luck to the MS Softball team as the open their season at home against Wirt.
Please see the important message: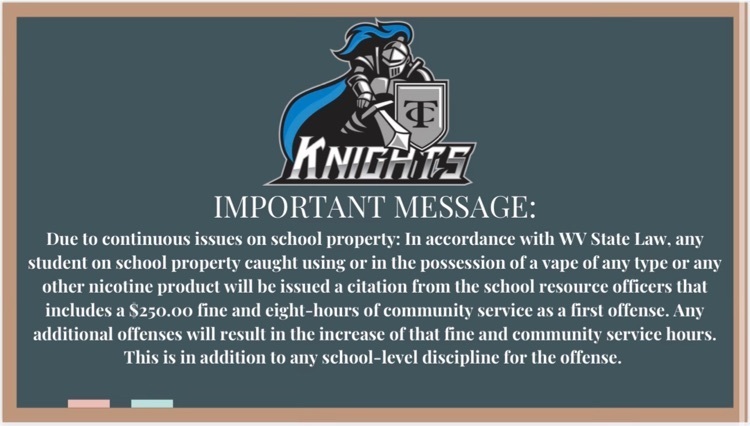 Kaylin Eastham, 6th grader, completed her ALEKS pie for Mrs. Wright's math class! This takes a lot of dedication, effort and time and is not a requirement for class. Congrats to Kaylin for your hard work outside of school and dedication to achieving your goals!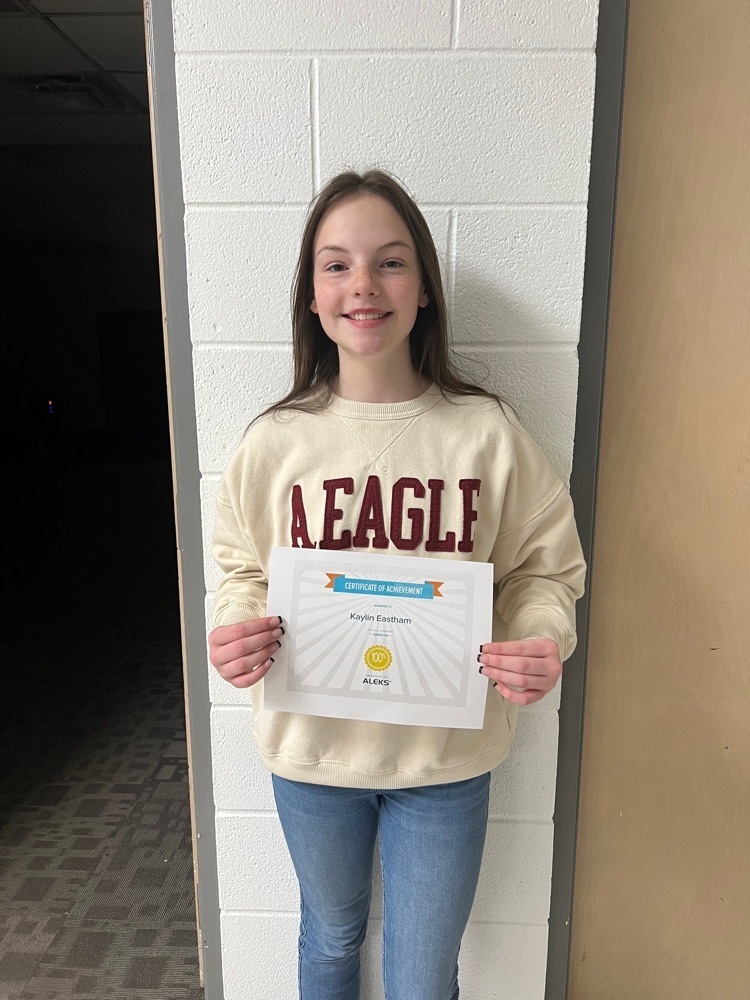 Looking for a new career? Jobs for the 2023-24 school year will be posted on 3/21. Contact the Board Office at 304-758-2145 with questions.
Happy Pi Day! Students in Mrs. Wright's 7th grade class discovered pi by measuring circular objects and comparing the ratio of the circumference (perimeter of circle) to the diameter (distance across the circle)! All objects measured accurately should give a result close to 3.14!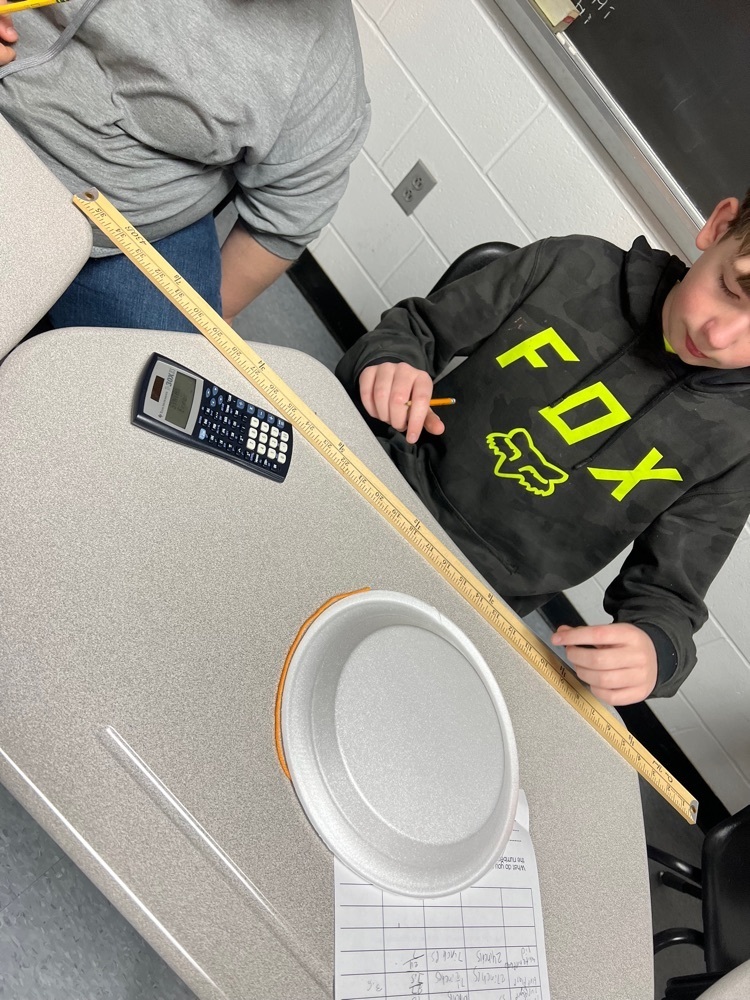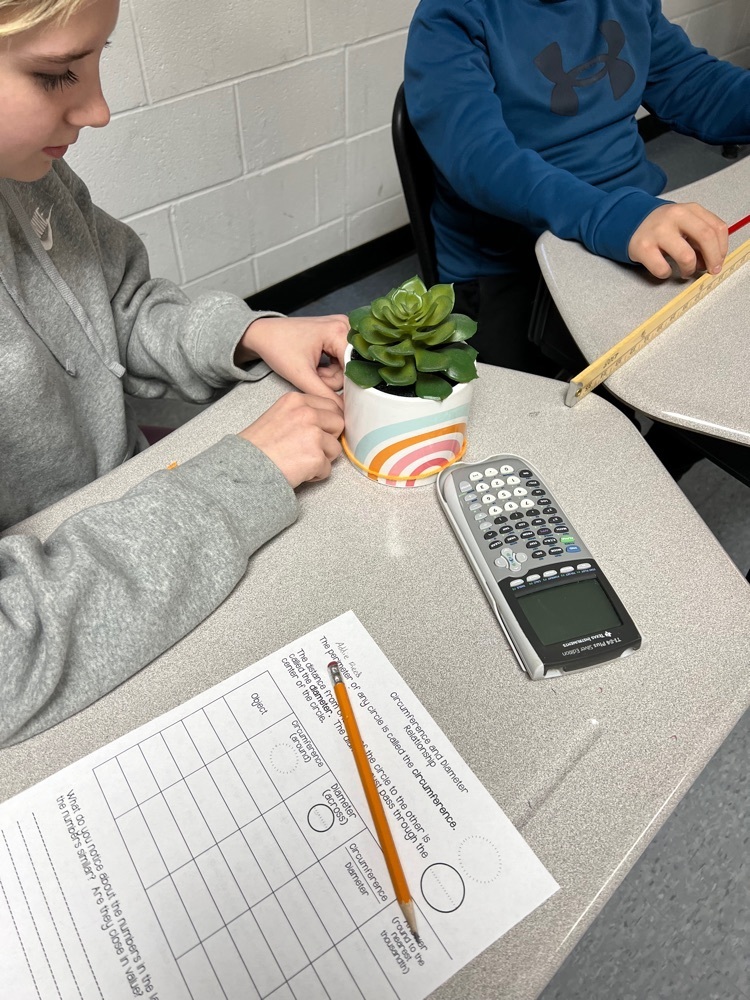 The bracket is set for our March Madness Math competition! Students completed ALEKS topics last week to earn their seeding for the bracket, and the tournament started today. Good luck to all students and TCMS math classes!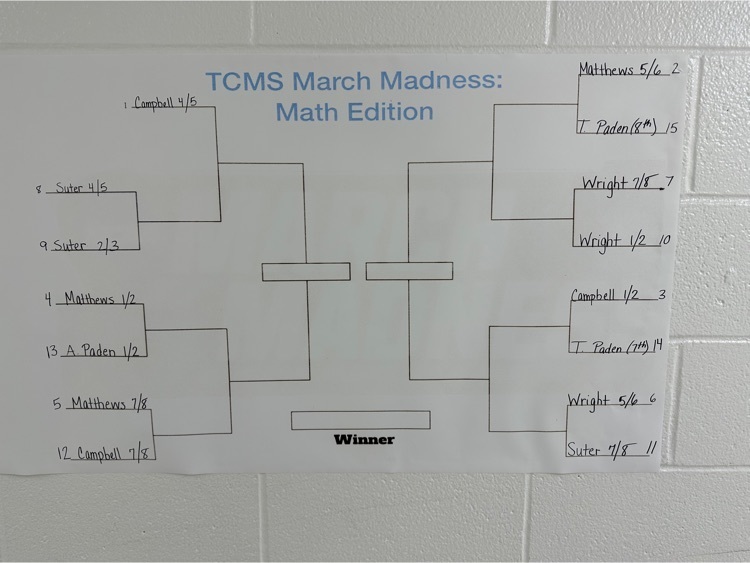 Enjoy our March issue of the TCMS newspaper "The Daily Grind". Another job well done by our students!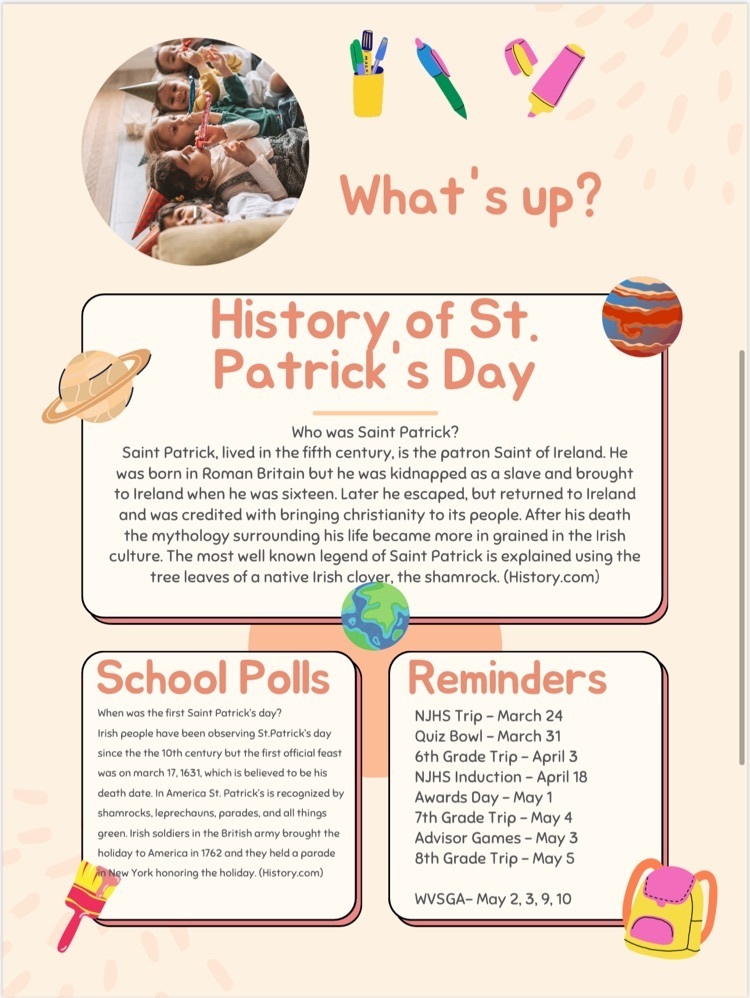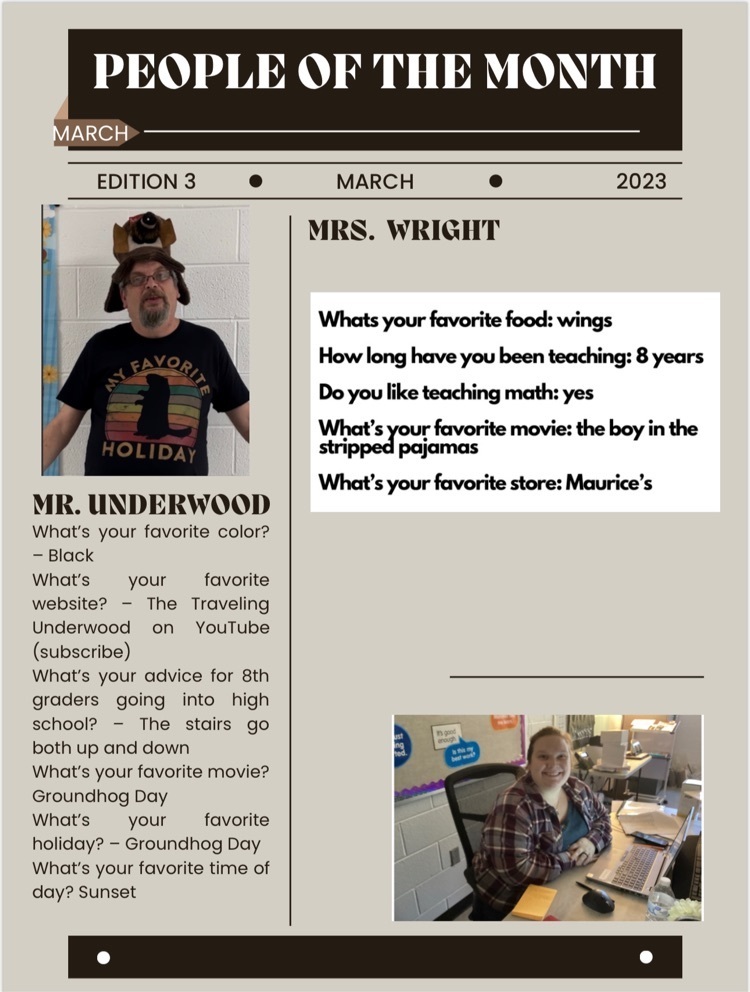 After-school tutoring schedule for this week:
After-school tutoring schedule for this week: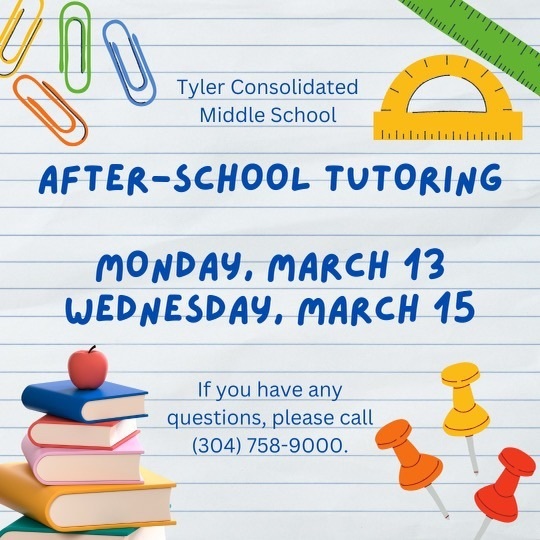 Thank you to the Wheeling Nailers for hosting us at their Education Day Game today! Everyone had a great time. #KnightsPride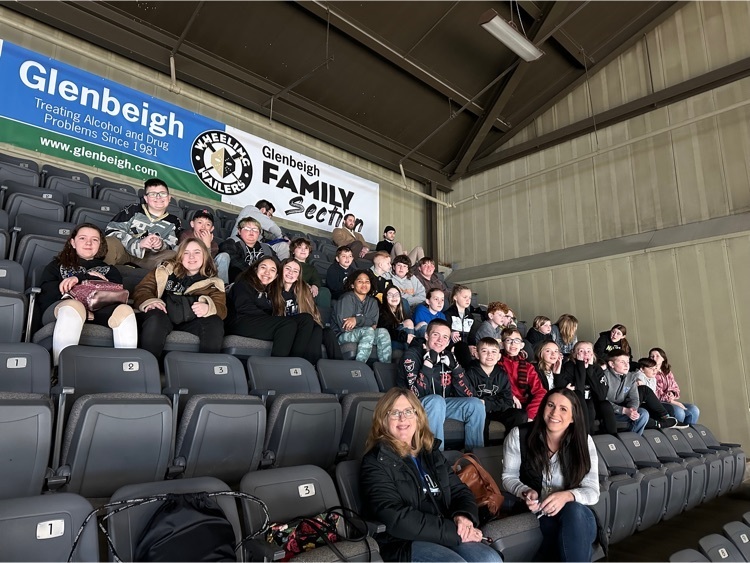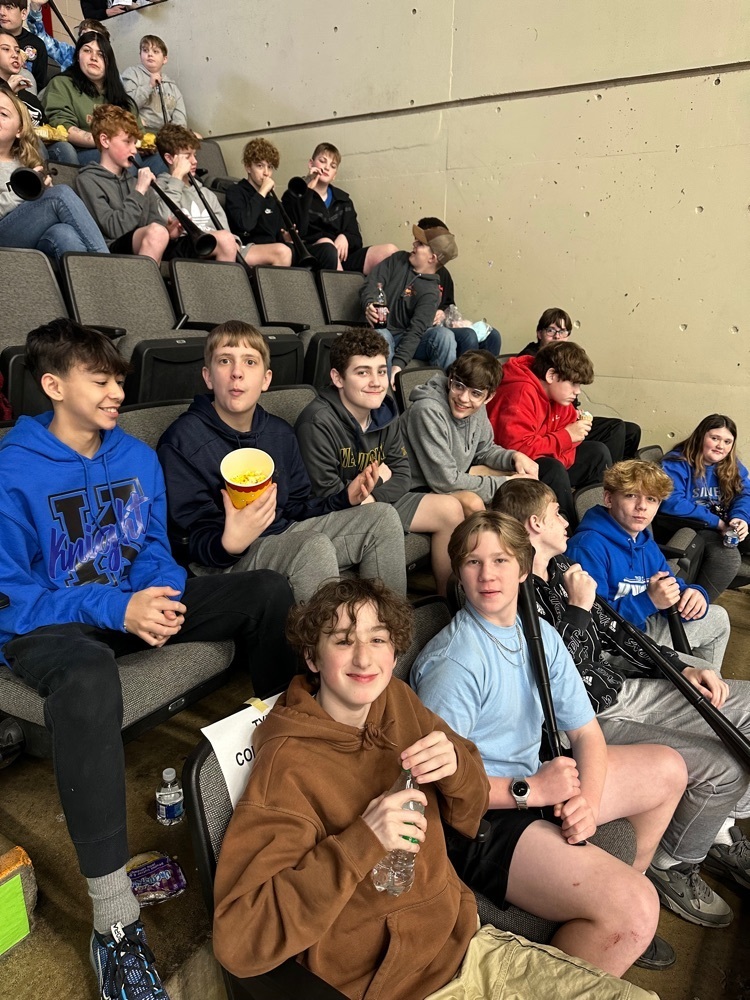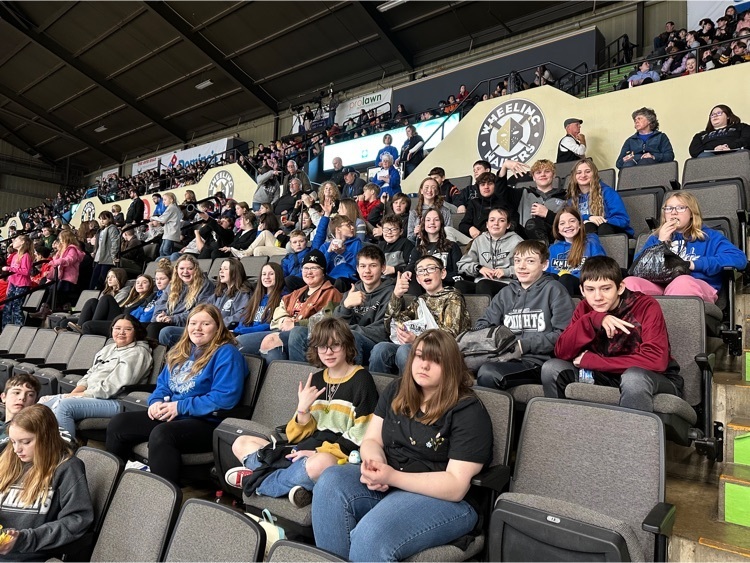 Tomorrow, TCMS will be attending the Wheeling Nailers Education Day Game at Wesbanco Arena. This is a reminder to bring a lunch if you chose "home lunch" on the permission form, and concessions will be available for purchase. Also, everyone is encouraged to wear KNIGHTS GEAR to proudly represent our school!