The TCMS School Spirit Dance is Friday night. Wear your favorite Knights gear and enjoy an evening with friends. Tickets must be purchased in advance; they are on sale at lunch all week.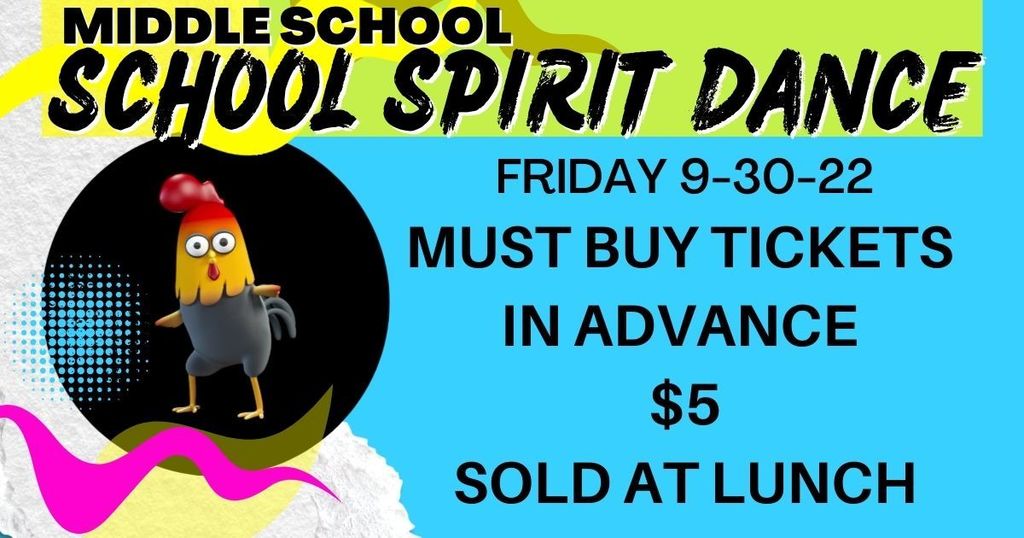 Reminder that this week is TCMS Spirit Week!
Congratulations to Makenna Martin and Travis Moore who both earned a 1st place individual finish for the boys and girls at the Bearcat Invitational in Grafton! #KnightsPride
Watch and rewatch TCMS events for free on NFHS Network!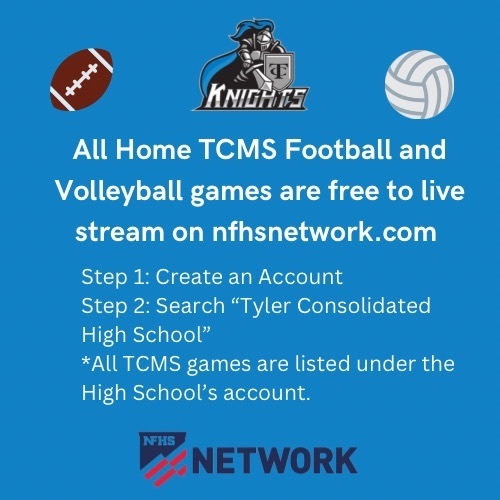 Attention Parents and Guardians: School Calendar Change for All Tyler County Schools!! - October 7th, is now an instructional day, students will attend school - October 14th, will now be a Professional Learning Day for teachers - No School for students October 14th
TCMS Spirit Week is next week! Here are the daily themes leading up to our school spirit dance Friday night, Sept. 30. Dance tickets will be sold every day at lunch leading up to the dance. The cost is $5 and includes a snack. Tickets must be purchased in advance!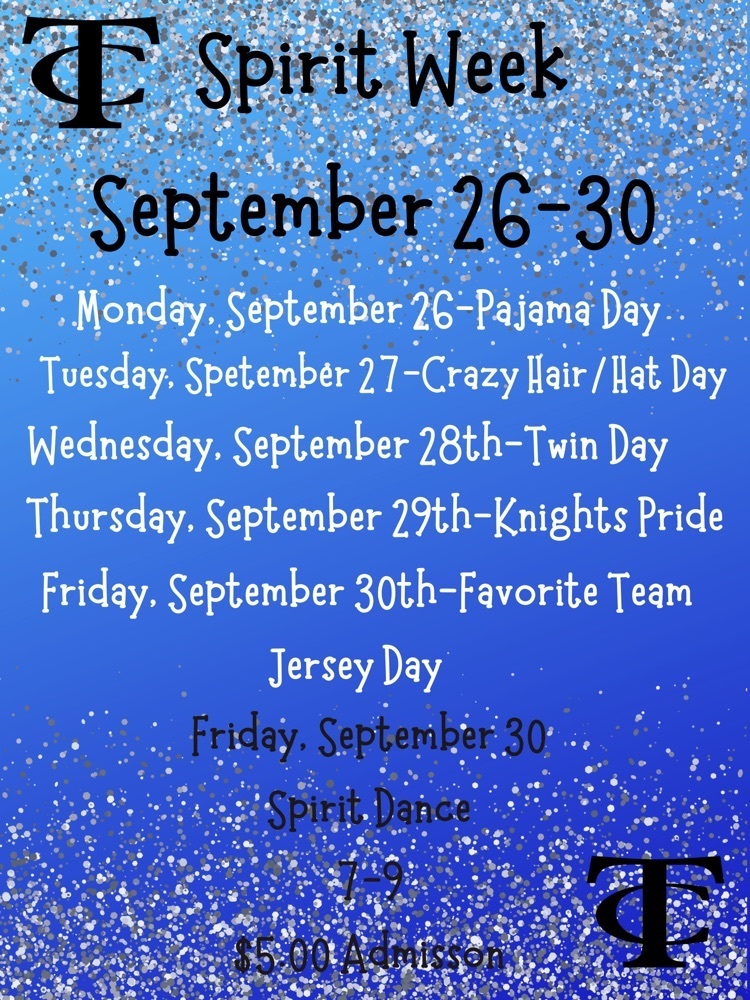 Mrs. Wright's STEAM Activities class made foosball tables, and today was competition day!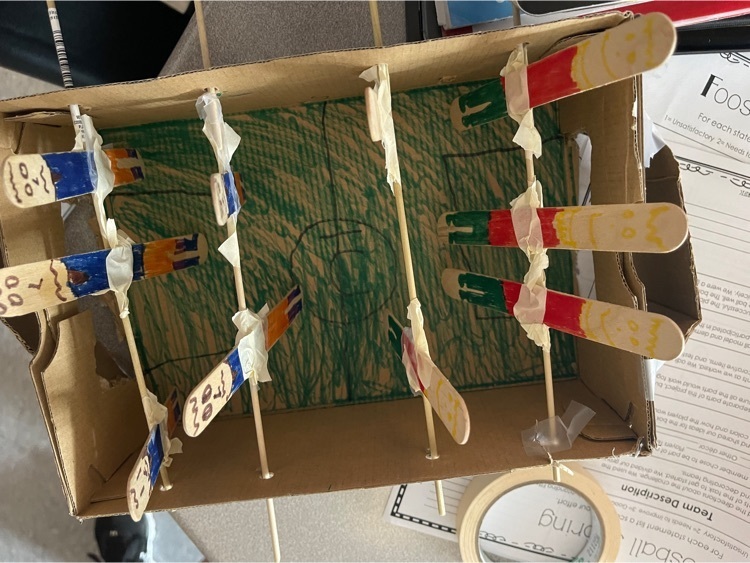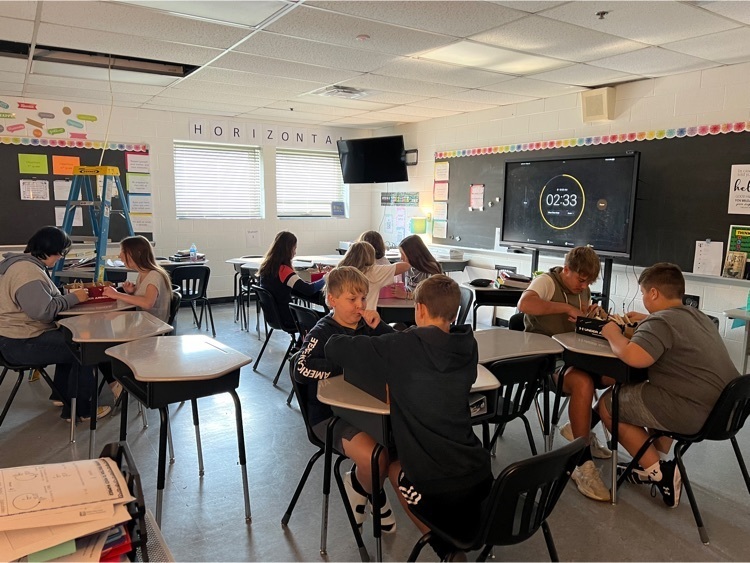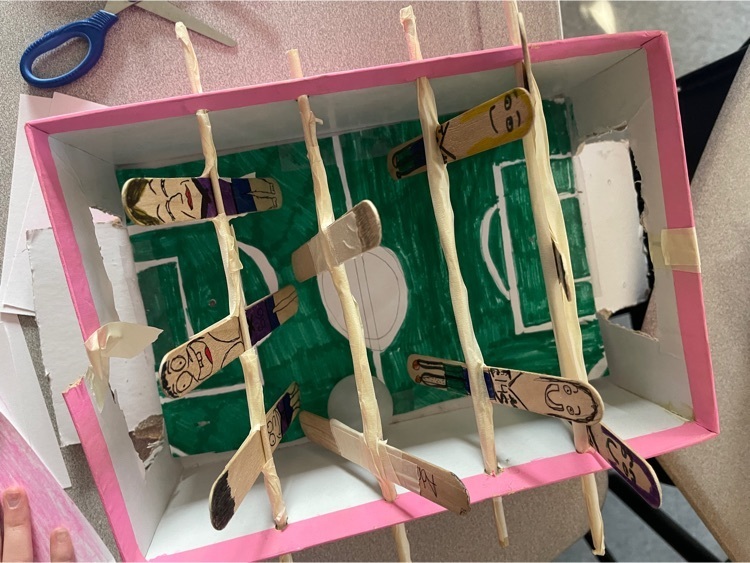 We are now offering after school tutoring!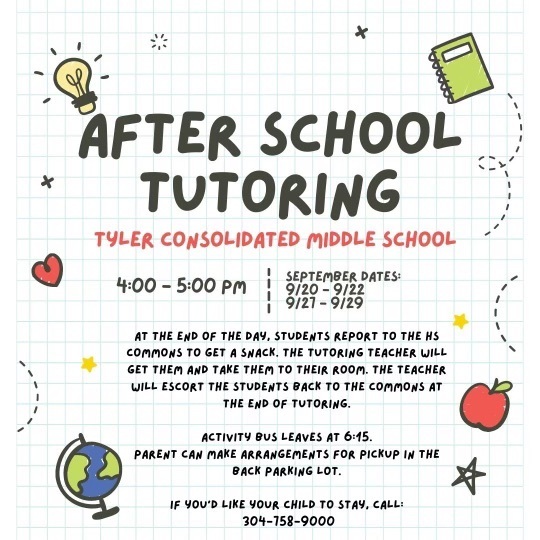 WVGSA Student Test Scores have been sent home with students today. Attached is more information about how to access their scores virtually.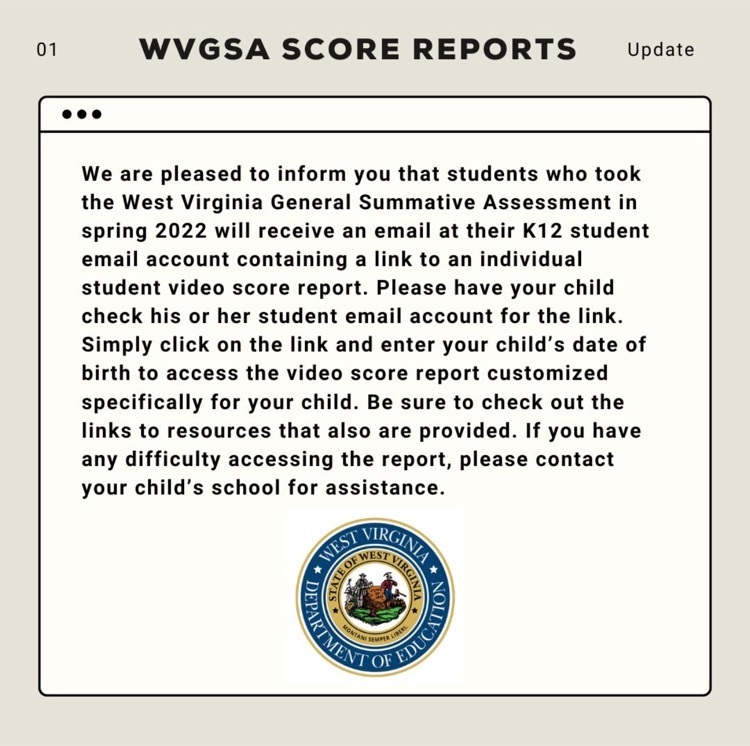 Congrats to our 8th grade golfer John Mace on finishing with a 45 and a top finish for middle school boys this evening at Oxbow Golf Course! #KnightsPride
Chalk up another team win for our cross country girls! 1st place finish at the Doddridge County Invitational, and their third 1st place finish of the year! #KnightsPride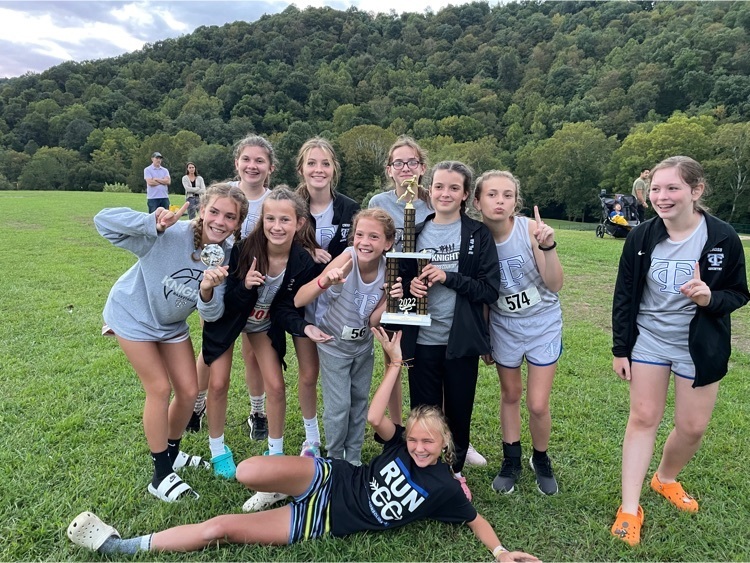 TCMS NJHS will be hosting a school spirit themed dance on Friday, September 30 to conclude spirit week!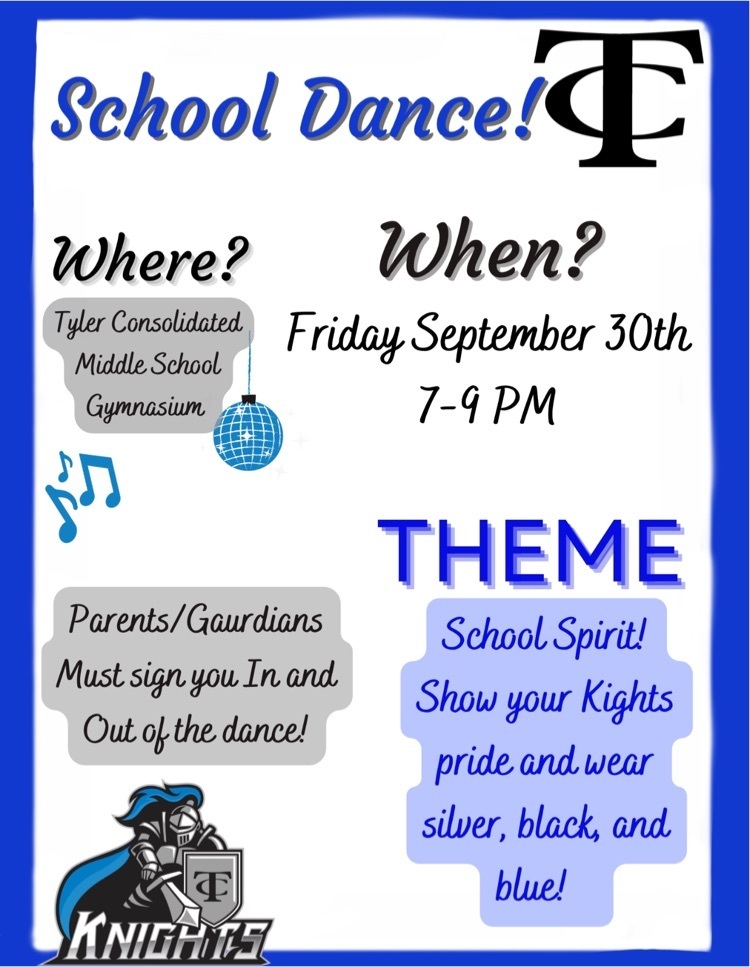 Congrats to our TCMS Football Team on their victory over Williamstown last night 26-6! They are now 2-0 on the season and will play Doddridge County at home on the 15th. #KnightPride
Want to have some extra fun? This Friday, at the Knights homecoming game, there will be various teachers/administrators/and education employees in a dunking booth from 5 to 7pm. Come out to the game and make one of your favorite education employees swim!
A Back to School Fair will be hosted this year. Hygiene products will be distributed at the back to school event. The event will offer services such as dental screening, vision screening, hearing screening and hair trims. This event will also provide families with personnel, programs and agencies that are available through Tyler County Schools to support our students and their families. All Tyler County students who will enter preschool-12th grade for the upcoming school year are eligible to attend the event. All students must be accompanied by an adult. When: August 9, 2022 Time: 4:00 – 7:00 Participants: All Tyler County Students Preschool-12th Grade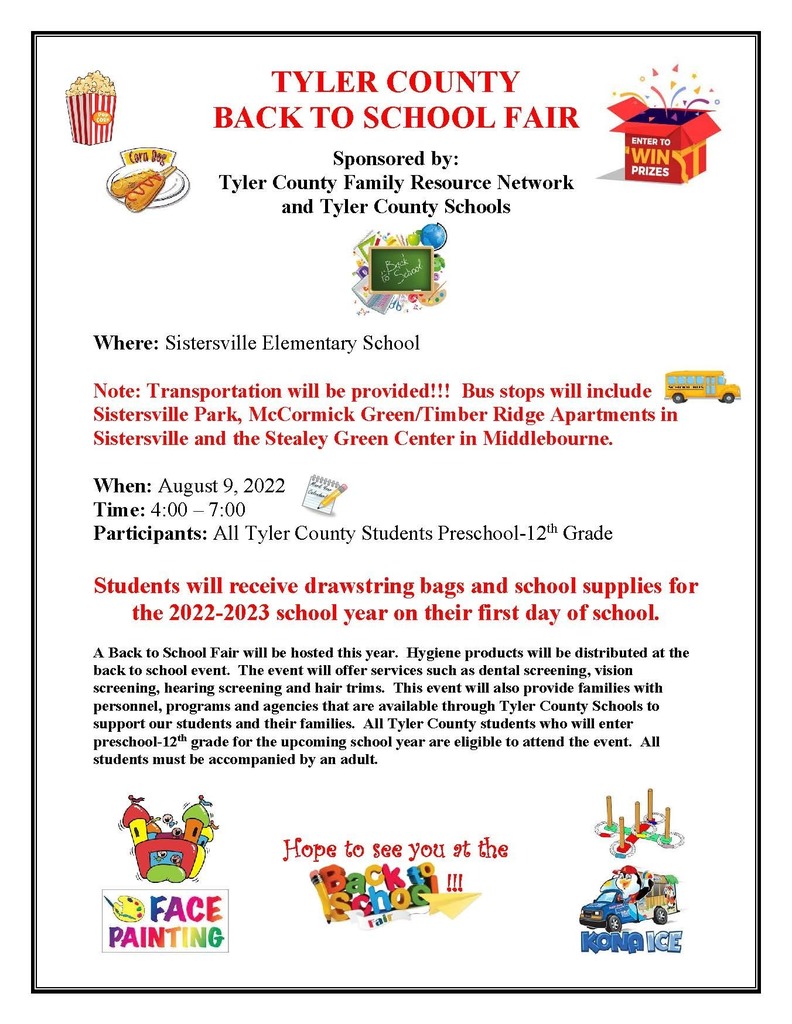 Mrs. Moore's geography classes made "Gummyments" to showcase their knowledge of the different forms of government around the world.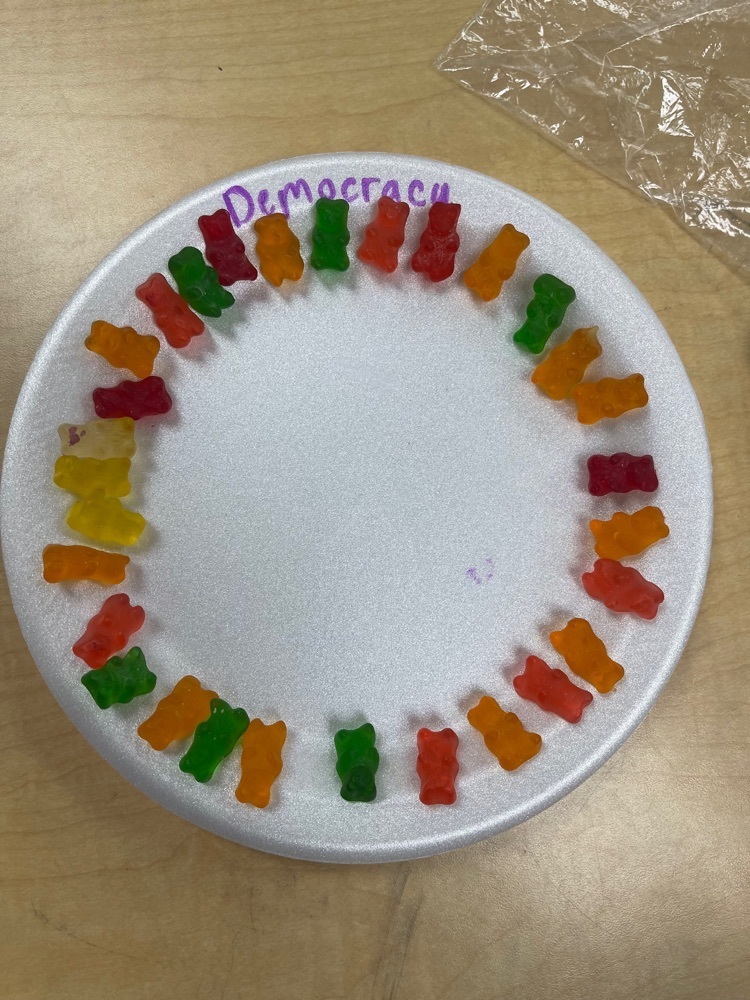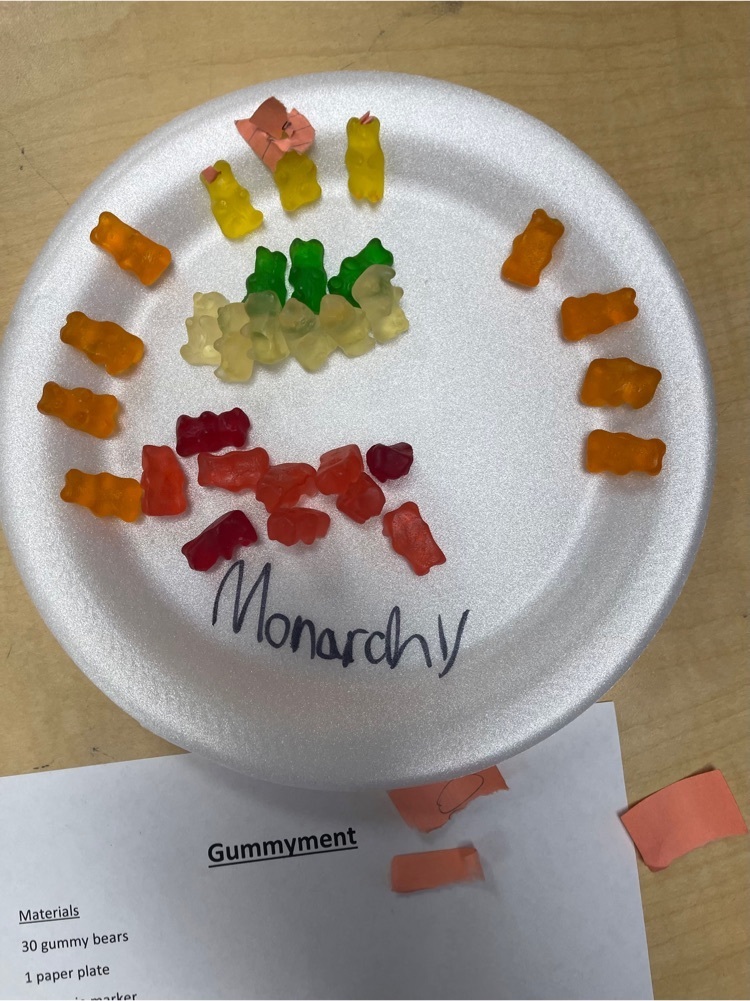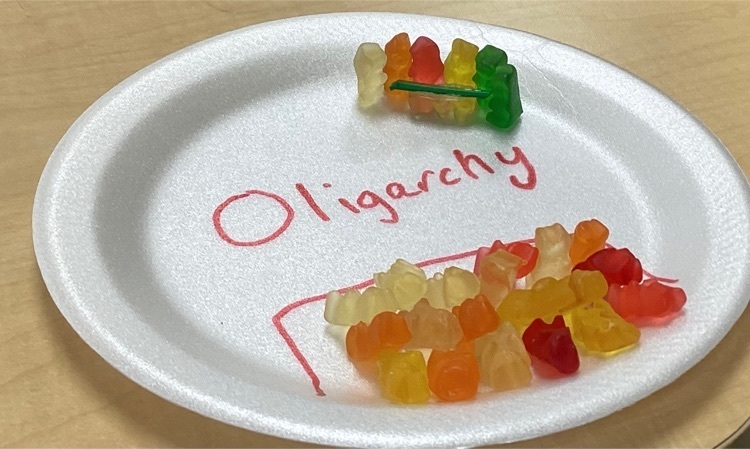 Today was Blue and Gold Day at TCMS in support of the Mountaineers' season opener tonight!
Best of luck to our fall sport athletes this year. Represent our school proudly! Thank you to all the parents for your commitment and support. #KnightsPride
Due to weather, Meet the Team will now be held in the middle school gym. The mezzanine will also be used for seating.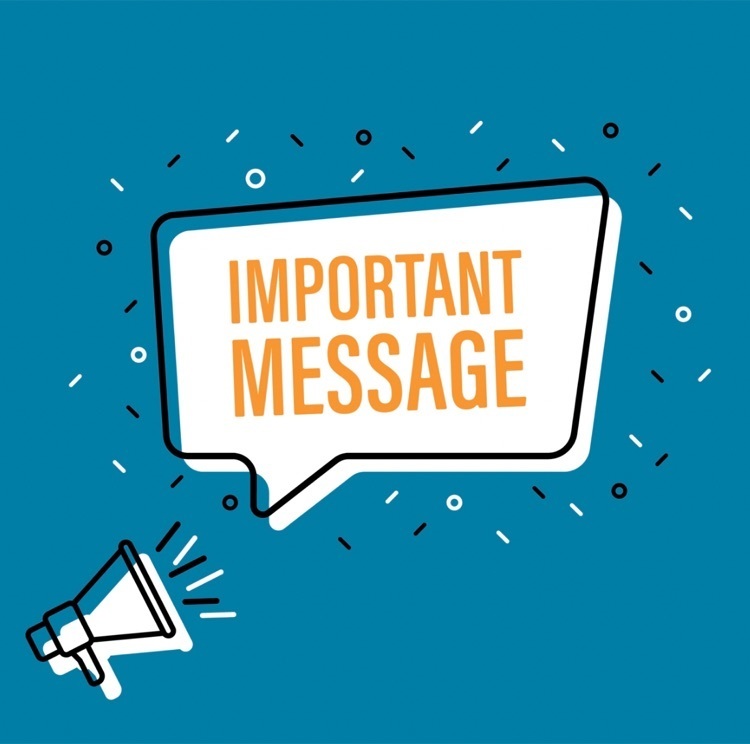 Come out and support our TCMS fall sport athletes tomorrow night at 7:00pm!